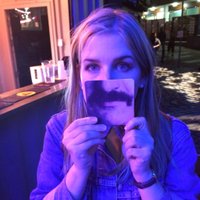 Lina Langlee
Literary agent at the Kate Nash Literary Agency. Bookish chat and moaning, mostly. Graceless in the face of free food. Often forgets what goes on in DMs.
Edinburgh, Scotland

Lina Langlee @LinaLanglee · Feb 12
Getting some traction for an old #mswl tweet so thought I should update with what I am actively looking for RIGHT NOW: Crime and psychological thrillers with a very, very, very clear hook, and wonderful MG - warm, funny, contemporary, magical - anything with a great voice!








Lina Langlee @LinaLanglee · 10 Oct 2018
Oh, it is difficult to say what you are NOT looking for because you sometimes surprise yourself (or rather, a great submission surprises you)! Things I'm looking for at the moment includes 'uplit', great police procedural and contemporary issue-driven YA. #AskAgent