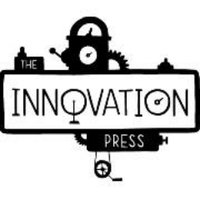 The Innovation Press
Publisher of quirky books that celebrate the creativity, curiosity, and diversity of children.
Seattle, WA

The Innovation Press @InnovationPress · 7 Mar 2018
These three beauties all came from #pitmad pitches! We won't have time to stop by tomorrow, but please do check out our #MSWL :
manuscriptwishlist.com/mswl-post/asia…
And submit any #STEM #OWN or other #PB #MG #CB that you think would be a good fit for us!