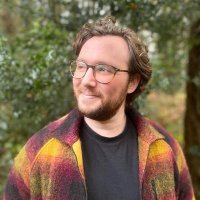 Davi Lancett
Editor
Editor @TitanBooks . Big on books, games and food. Pizza deserves its own section. 🎃

Davi Lancett
@DaviLancett
Editor
Editor
@TitanBooks
. Big on books, games and food. Pizza deserves its own section. 🎃

8 - Couples (or throuples) ready to take a stand and burn down the world for each other. Bonus if they're queer!

Davi Lancett
@DaviLancett
Editor
Editor
@TitanBooks
. Big on books, games and food. Pizza deserves its own section. 🎃

4 - Queer fantasy, queer SF, queer dark academia, queer Gothic, queer roadtrips, queer retellings, queer… you get the gist.