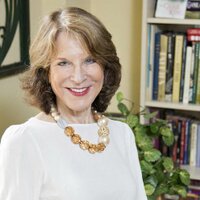 Meredith Bernstein
Serious literary agent, fashionista, artist, and lover of good times and people. Actively seeking next bestseller.
New York City

Meredith Bernstein @mgoodbern · 17 Oct 2018
#MSWL- looking for a book that tells us / me why there are people we hear/learn about /see.. or are exposed to that we fall in love with by virtue of the talent/charisma/brilliance they exhibit. Bring them to me. I surely have my own list.

Meredith Bernstein @mgoodbern · 12 Sep 2018
As it's #MSWL day, I'd like to find several things in my inbox: hypnotic family saga(multigenerational ); psychological suspense with wit and insight; love story with big emotional twists. And any truly platform driven non-fiction. Send it!!