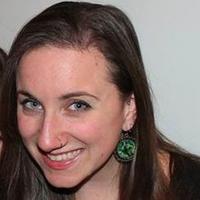 Maria Regina
feta cheese connoisseur. punctuation enthusiast. aspiring cat lady. agent at @bookcaseagency . she/her.
New York, NY

Maria Regina @maria_regina39 · Jan 8
see previous retweet: I could go for a reindeer herder novel (reflective antler paint optional but encouraged) #mswl

i'm picturing #ownvoices, maybe a coming-of-age. I feel like the setting could make for a great suspense. and/or something that engages with climate change...


Maria Regina @maria_regina39 · 13 Nov 2019
Not sure exactly what form this would take but here's a #mswl item a colleague and I were talking about: writing that tangles with how children of immigrants/people who immigrate as children can end up feeling caught between countries and cultures, not feeling at home anywhere

Maria Regina @maria_regina39 · 24 Sep 2019
It's #MSWL day and I forgot! Typical. Time to stare at my bookshelf and name-drop some favorites...hit me up if you're the "next"

Halle Butler
Kelly Link
Carmen Maria Machado (light on the actual horror though)
STELLA FORTUNA
Ferrante, aka messy female friendship, the holy grail

Maria Regina @maria_regina39 · 4 Sep 2019
I'm not very good at pithy #mswl but this is easy enough: the next kevin wilson

(short stories or in the vein of NOTHING TO SEE HERE which is excellent, forthcoming, and should jump to the top of everyone's tbr pile as soon as it's out)