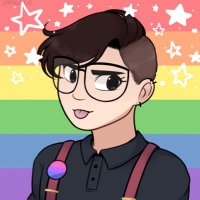 Sylvan Creekmore
Editor

Sylvan Creekmore
@SylvanCreekmore
Editor

#mswl queer kids and monsters. just, fyi.

Sylvan Creekmore
@SylvanCreekmore
Editor

Mason Deaver @masondeaver
"Clean Teen" books? 🤔
Seems to be code for "straight" imo, or at the very least "isn't it great how they're gay but it's not, like, a big deal!" plus no sex/cursing/drugs/drinking. SO, new #mswl: write me a "clean teen" book with a SUPER QUEER mc that I can rub in their faces.