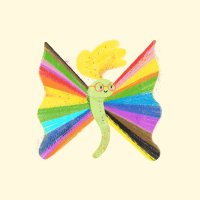 Stimola Literary Studio
Literary Agency
A boutique agency devoted to representing authors and illustrators who bring unique and substantive contributions to the industry.

Allison Hellegers
@allidhellegers
Literary Agent
| Literary Agent & Rights Director | Stimola Literary Studio | she/her | Forests and libraries are my temples. I'm ok with spoilers. 🏳️‍🌈

Allison Remcheck
@allisonremcheck
Literary Agent
Professional reader and literary agent at Stimola Literary Studio.
@StimolaLiterary

Erica Rand Silverman
@ericarsilverman
Literary Agent