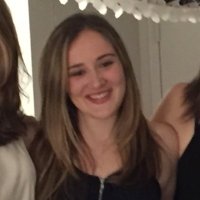 Julianna Haubner
Editor
editing 📚s for @avidreaderpress (opinions here mine only) || 🏠: NY with stops in VT and ME || 10% luck, 20% skill, 15% medium iced coffee w/ skim || she/her

Julianna Haubner
@jhaubner2
Editor
editing 📚s for
@avidreaderpress
(opinions here mine only) || 🏠: NY with stops in VT and ME || 10% luck, 20% skill, 15% medium iced coffee w/ skim || she/her

Quick and gentle #PubTip: writers/agents, it absolutely helps to know about just-acquired or forthcoming titles that your book might join in a category, but please do not list them as the bulk of your comparative titles in proposals!

Julianna Haubner
@jhaubner2
Editor
editing 📚s for
@avidreaderpress
(opinions here mine only) || 🏠: NY with stops in VT and ME || 10% luck, 20% skill, 15% medium iced coffee w/ skim || she/her

A small Monday #pubtip/plea: authors, I know that when you finish your manuscript, you're exhausted and the small stuff can slip. I understand—making a book takes up a lot of your brain! But *please* make sure your chapters are properly numbered before you submit your draft!!

Julianna Haubner
@jhaubner2
Editor
editing 📚s for
@avidreaderpress
(opinions here mine only) || 🏠: NY with stops in VT and ME || 10% luck, 20% skill, 15% medium iced coffee w/ skim || she/her